Careers and Progression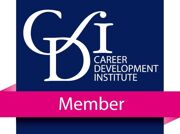 At Waldegrave School, we are committed to delivering a stable Careers Programme which raises aspirations, broadens horizons and breaks down stereotypes. We seek to support our students to gain the necessary skills and experience to help them navigate the opportunities and challenges of the future world of work. Our careers provision ensures that all students from Year 7 through to Year 13 have access to a high quality careers programme which meets the individual's needs of students by providing; encounters with employers, further & higher education providers, experience of workplaces, access to up-to-date career and progression information & resources,  links careers with the curriculum, and provides independent & impartial personal guidance. We are proud of the work that we do with students. 
The Careers Team
| | |
| --- | --- |
| Outreach & Partnerships Co-ordinator | Mr J Parker |
| Employability & KS4 Work Experience Lead | Mrs J Hopping |
| KS5 Enterprise Lead | Mr J Montgomery |
| KS5 Aim Higher Coordinator | Mr C Stavrou |
| SLT responsibility for careers | Mr J Bannister |
| Careers Link Governor | Mrs V Walsh |
| Careers Guidance Interviews | Innervate |
The Careers Team is available to students and parents on Tuesdays, Wednesdays and Thursdays. Mrs Holmes and Ms Maya are qualified Career Advisers. A personal guidance meeting can be booked by emailing careers@waldegravesch.org. 
Get Involved
We welcome support for our Careers Programme from alumni, parents, members of the local community, employers, training providers and Further and Higher Education Institutes. For further information about how to get involved please contact careers@waldegravesch.org or call 020 8894 3244.
13 DestinationsProvider Access Policy